Directory
About ToledoKidsGuide.com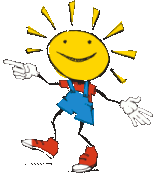 Toledo Ohio, the Glass City, home to the Toledo Mud Hens baseball team, Walleye hockey, internationally renowned Art Museum, and voted Best Zoo in the nation! Toledo offers a variety of fun family activities and events for all ages & all pocket books!!
The Maumee River was designated an Ohio State Scenic River on July 18, 1974. Its watershed is Ohio's breadbasket, the Maumee supplies 5 percent of Lake Erie's water but 100% entertainment for families! Enjoy the Maumee River on one of 10 scenic tours the Sandpiper offers. Take a trip down river into Lake Erie and see Toledo's unique Harbor Lighthouse & the remains of Turtle Island Lighthouse, or perhaps you are looking for something more seasonal like the gorgeous Fall Color cruise or family favorite, Little Boo cruise!
They say children learn best through play and Toledo's hands-on science museum, Imagination Station is where play & learning collide! Their exclusive Kids Play Space will occupy your little ones for hours! They offer water tables, tree house, just their size doctor's office, ambulance, fire truck, grocery, etc. And there is plenty for the big kids and kids at heart too! The Atomic café can nourish your body after all that brain nourishing play!
Just across the river you can step aboard the SS. Col. James M. Schoonmaker ship Museum! Once the largest ship on the Great Lakes is now a museum that you can tour! Speaking of museums, the Toledo Museum of Art's Family Center is a must see! It is one of Toledo's hidden treasures. Let your children's creativity roam wild, they offer easels with paint, imaginary hands-on play areas, tons of recycled goods for little ones to create their masterpieces, and so much more, best of all, it is FREE!
Toledo has so much more to offer! The Glass Pavilion, the Toledo Symphony, amazing restaurants, etc. click here for a list of 101 things to do in Toledo!
http://momonthegoinholytoledo.com/2014/08/03/101-things-to-do-with-kids-in-toledo-and-surrounding-area/
Written by Kat Tomasewski
Mom on the go in Holy Toledo